Progressive Outreach Support
Every day, you meet clients where they're at - both figuratively and literally. Whether you're talking with a client for the first time, administering a coordinated entry assessment, offering services or housing, or just want to check in, Clarity Human Services is here to make outreach and engagement easier on everyone involved.
HMIS, Meet GIS
Get a better understanding of what is occurring and where. Location-aware technology lets users drop a pin, redirect to your exact location, limit search suggestions to a geographic area, smart predict searches, and so much more.
Map Layers
Analyze interactions and outcomes within a geographic area using HUD CoC boundaries or custom maps.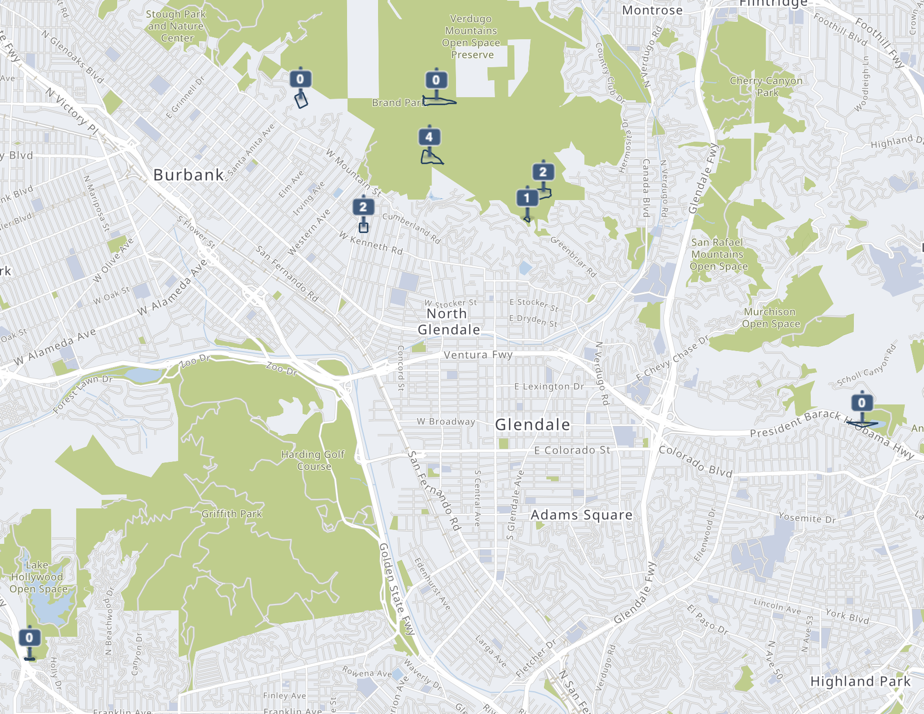 Serve People & Encampments
Draw encampments and place service interactions/client location directly on the map. View current and historical summary encampment data, and zoom in to access individual client records
Drill Down
View current and historical data as aggregated heatmaps or drill into individual client records