Reporting in Clarity Human Services
Data is only as valuable as the information you can pull from it. We empower our users to seek meaning from data through referral, agency, client, program, and performance reporting.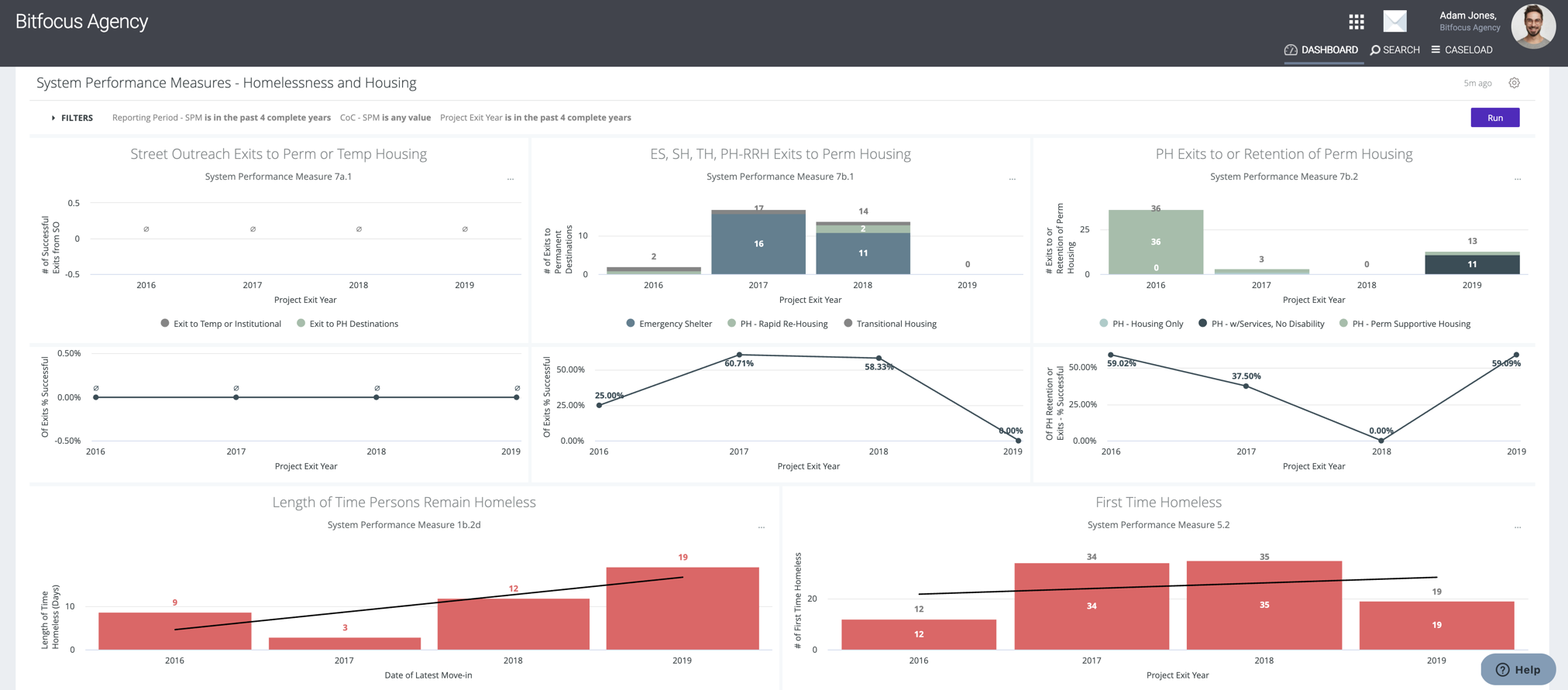 Pre-Built Reports
Discover more about your program or community with one of the 175+ pre-built reports from the Clarity Human Services Report Library.
Custom Reports
Build your own reports to monitor and evaluate what is most important to you, your organization, and your community's policy-makers, stakeholders, and funders.
Federal Reports
Stay compliant with HUD and Federal Partner reporting requirements. Our report library comes fully stocked with federal reports and support documentation.